With the lovely weather conditions in GCC countries as of late, the beach has become once again a more popular destination.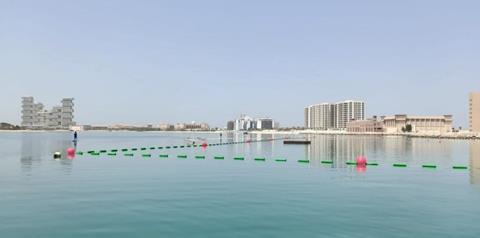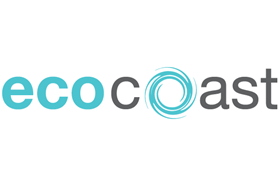 Even though people typically go to the beach to have fun, safety is always a top priority. Making beaches safe is a continuous process, and hotels, resorts and municipalities are always looking for ways to provide their guests with safe swimming areas. That's where our marine safety booms come in.
What are Bolina Recreation Booms?
Bolina Recreation Booms, or REBs, are floating barriers placed in water to create a safe area for swimmers. They not only stop small watercraft from entering but also prevent debris and aquatic creatures like jellyfish and sharks from coming into the designated swimming area.
What are these marine safety booms made of?
The booms are constructed out of high-quality, heavy-duty materials to provide excellent stability and durability. They have high-profile floats for better visibility, ensuring that they can be seen easily from a distance and on the surface of the water. The significance of this feature is that it helps watercraft spot the booms from a distance, thereby preventing them from entering the safe area.
The outer skin of the floats is constructed with polyethylene material that is highly resistant to UV light, so it will maintain its colour without fading over time. The internal closed-cell polyurethane filling ensures the float will maintain full buoyancy, even if the outer float skin is damaged by a heavy collision.
What does our marine barrier company provide?
Our company offers a full lifecycle solution to ensure a safe swimming area. We provide the necessary design, supply, installation and maintenance services to make sure that our Bolina Recreation Booms are installed correctly and maintained properly.
Demarcation lighting is also available, designed for extra safety during the nighttime. Our lighting solutions are made from durable materials, ensuring they can withstand tough weather conditions and the corrosive effects of salt water.
Furthermore, our range also includes other models of safety barriers, such as Bolina HBB Booms and Bolina CAB Booms. HBBs are predominantly used for beach markers and small channel identifiers. Essentially, anywhere a floating line of demarcation is necessary. CABs are used for other safety purposes beyond recreation such as protecting watercraft and critical infrastructure, including hydro plants, power plants, desalination plants, dams, weirs just to name a few.
Conclusion
We are extremely proud to have Bolina Recreation Boom installations all over the GCC. Our booms provide a safe swimming area for beach users while also enhancing the look of the beach. We take great pride in our barrier products and would be happy to help you with your next project!
For more information or to order a boom, visit ecocoast.com/contact-us today!