Auckland Transport has announced leading digital shipbuilder Incat Crowther has been commissioned to deliver the design for a second new 300-passenger electric hybrid fast ferry.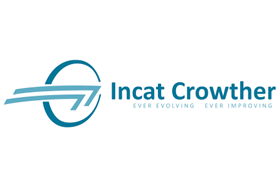 The project will see Incat Crowther work closely with Q-West Boat Builders, Hamilton Jet and Fullers360 on the design, construction and delivery of the 32-metre vessel.
The new electric ferry gives the operator an excellent combination of efficiency and flexibility. Designed specifically for the route, the vessel will provide an efficient, low emission, quiet service between Auckland and Devonport. The vessel cabin is modular, with the main deck configured for metro operations and overflow capacity to the upper deck.
Auckland Transport's Programme Director for the Low Emission Ferry Programme, Nathan Cammock, said it is incredibly exciting to see Auckland and New Zealand continuing to invest in modern, low- emission public transport.
"As part of Auckland Transport's Mission Electric, we are investing in low-emission public transport right across our network. Our trains are electric, all new bus purchases will be electric and now ferries will be too," said Mr Cammock.
"Our new low-emission ferries have greater passenger capacity, improved accessibility, and a more consistent customer experience compared to our current fleet. With significantly more space for bikes it will make it easier for people to cycle at either end of their ferry trip," said Mr Cammock.
Q-West Chief Executive Colin Mitchell is delighted Q-West has been selected to construct the new 32 metre hybrid ferry.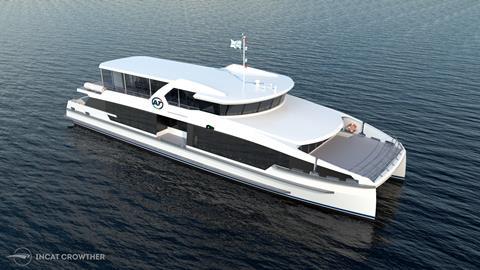 "This new vessel will likely be completed in Q-West's new facility at the Whanganui Port where we will be able to maintain and repair ferries and other commercial craft. We look forward to continuing our relationship with Auckland Transport and Fullers360," said Mr Mitchell.
Fullers360 CEO Mike Horne says Fullers360 has made substantial investments in green tech research and development over the last five years, which will power these ferries.
"As a key partner in the project as well as initiating and project managing the build, we can't wait to see these low emission vessels out on the Waitemata," said Mr Horne.
Incat Crowther Technical Manager Dan Mace said the solution developed and delivered by Fullers360, Incat Crowther, Q-West and HamiltonJet has been further validated by this announcement from Auckland Transport.
"The Incat Crowther 32 design is customer-focused and offers operational flexibility and efficiency. Digital shipbuilding technology has been utilised to accurately and reliably integrate the electric drive system into the vessel. This solution is fully tailored to the operation," said Mr Mace.
"With another Incat Crowther-designed electric hybrid ferry, Auckland Council will continue to reduce its emissions whilst offering safe, comfortable and reliable public transport" said Mr Mace