Jo Bird are delighted to announce they have won an order for 77 of the JB29 offshore wind safety equipment cabinets.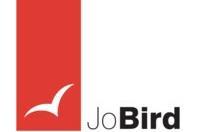 These are destined for Ørsted and Eversource's new offshore wind farms, South Fork and Revolution. Located off the coast of New York and Connecticut/Rhode island respectively.
Ørsted have been installing the JB29s onto the majority of their North sea turbines to provide a secure location for immersion suits and descent devices just in case maintenance teams become trapped on a wind turbine. Rather than having these rammed in a box inside the turbine nacelle, they are kept in separate bags inside the cabinet so each person can easily find their individual survival equipment. This is vital if there was a fire in the turbine when every second counts.
The JB29 was designed in conjunction with Ørsted, Siemens-Gamesa, Viking life-saving and Jo Bird. It uses Jo Bird's 36 years of experience supplying safety equipment cabinets for tough offshore conditions with the knowledge and expertise of the engineers involved in developing the wind farms. Viking Life-saving will be supplying survival suits and emergency descent devices along with the Jo Bird cabinets.
Until now, the JB29s have been mounted to the heli-hoist platform on the top of the nacelles but the ones for the US will be mounted on the foundation at the base of the turbine.
The JB29 is made of advanced composites and includes materials manufactured from recycled plastics which is clearly good for sustainability but in no way compromises the design. The cabinets are Lloyds and American bureau of shipping approved. They are designed to withstand 45 metres per second wind speeds and have an excellent IP rating of 56 which helps to ensure the equipment inside remains in perfect condition.
Another reason for choosing the JB29 is it should never need replacing as it is expected to last as long as the wind turbine itself. Replacing anything offshore is expensive and if something fails, it can put people's lives at risk.
As John Mitchell, Mayor of New Bedford in Massachusetts said recently during a presentation at the Floating offshore wind conference in Aberdeen, the Americans have a much clearer pathway in establishing offshore wind farms as the Europeans have smoothed out the waves. So many expensive lessons have already been learnt. Rather than create their own industry from scratch, they are using these companies to help build their first commercial scale wind farms. The developers, turbine manufacturers and tier one suppliers in turn, are establishing production facilities in the US. Thus, providing jobs in areas hard hit by the loss of shipbuilding and fishing. A very similar story to the UK and elsewhere in Europe.
As of today, there are only 7 operating offshore wind turbines in US waters but there are 17 projects in the pipeline with the potential for 1.7TW of energy from fixed bottom offshore wind turbines alone. This is set to be another demonstration of how effective the USA can be at ramping up production to meet the vast future demand.
The JB29 can be adapted to suit almost any offshore wind turbine through the fitting of customized mounting brackets in a similar vain to Tuli roof bar adapter fits. The team at Jo Bird are ready to work with engineers involved in designing wind farms to determine the best way to securely mount these cabinets on the selected turbines.
This will ensure their maintenance teams can access life-saving equipment if it is suddenly required by a change in weather conditions when immediate retrieval by ship is impossible or there is not time due to a turbine fire.
For more information: Wind Turbine Equipment cabinet JB29 or Contact Jo Bird at: info@jobird.co.uk

For high resolution images please contact;
Nick Atkins | Marketing manager
nick.atkins@jobird.co.uk | +44 1278785546
Jo Bird and company limited
Factory lane
Bason Bridge
Highbridge
Somerset
TA9 4RN
United kingdom
Since its establishment in 1986, Jo Bird has developed its products to meet the demands of a range of industries and environments. Its Firebird GRP cabinets and Toughstore cabinets are used by clients around the world, including multinational companies such as BP, Shell, Exxon Mobil and Total. Jo Bird also operates in the energy sector (offshore wind, oil & gas, refining, power generation), as well as marine and defence. The company is also able to custom make cabinets to protect equipment as small as a smoke hood and as large as 120 lifejackets.
Uniquely among UK manufacturers, Jo Bird has been awarded Lloyd's Register Type Test Approval for many of its lifesaving and fire safety storage solutions. This, together with the ISO 9001 and 14001 certifications, serves as an independent endorsement of the quality of its products.