In a significant move to bolster our maritime capabilities, NR Marine proudly announces the successful acquisition of the Dalby Wharfe, a 21-meter vessel.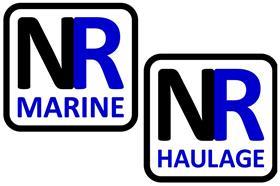 Following the completion of this strategic purchase, NR Marine is thrilled to embark on an exciting new chapter as we prepare to transform the vessel into the formidable NR Cheetah.
The NR Cheetah will undergo a comprehensive refit over the winter months, ensuring that it is equipped with state-of-the-art technology and the highest safety standards.
"We are delighted to welcome the Dalby Wharfe into the NR Marine family This acquisition marks a significant milestone for us, expanding our fleet and enhancing our capabilities to better serve our clients."
Following the refit, the NR Cheetah will be a force to be reckoned with, ready to join the prestigious NR Marine fleet. The vessel will be characterized by its sleek black and blue design, symbolizing strength, speed, and reliability. Set to enter service early next year, the NR Cheetah will play a vital role in our commitment to providing top-quality maritime solutions to our clients.
We can't wait to see the NR Cheetah in action!
NR Marine expresses its gratitude to everyone involved in making this acquisition possible and looks forward to the vessel's successful refit and its subsequent contributions to our operations.