SABIK MARINE (Sabik Oy) has been selected by the United States Coast Guard (USCG) to provide LED marine lanterns to cover USCG waterways for use as Aids to Navigation (ATON). Considered one of the largest agreements recently signed in the marine signals industry, the agreement secures several thousands of lanterns for various marine applications.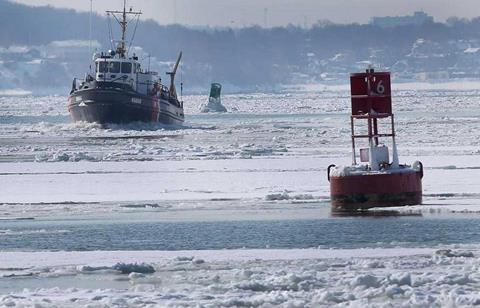 The Coast Guard is responsible for ensuring the Aids to Navigation network of signs, symbols, buoys, markers, lighthouses, and regulations is up to date and functioning properly so recreational and commercial watercraft operators can safely navigate the maritime environment. The agreement includes small and large self-contained lanterns suitable for long uninterrupted operation at buoy or beacon locations, LED lighthouse beacons of varying intensity, and high intensity standalone lanterns to serve as lead or range lights. Sabik Marine products included in the agreement are M850, M860, SC160 AIS, VLB-44X, VRL-74 and VRL-91.

The achievement of the Sabik Marine agreement is a proven demonstration of internal cooperative effort and execution excellence. Expertise and best practices from Sabik Marine and other SPX businesses were employed in the development of the Coast Guard proposal. Sabik Marine's team at the headquarters in Finland contributed critical and deep industry and product knowledge, and also led proposal content. Sabik technical professionals in New Zealand and Estonia provided support, product testing and documentation. SPX Corporation and sister company Flash Technology supplied contracts and proposals management and strong project management leadership. The challenge to create effective internal working methods between experts from around the globe was successfully met and the goal achieved.

Managing Director of Sabik Marine, Mr. Lars Mansner summarizes: "We are happy and proud to be able to continue the cooperation with the US Coast Guard. Preparing the successful proposal required an extraordinary effort from our team, including key specialists from across SPX businesses. We were able to benefit from the scale and size of the larger corporation through our sister company Flash Technology, a large manufacturer of LED signals for the aviation industry. Our team of professionals is highly committed to providing best-in-class solutions and premium service."