In 2005 Safehaven Marine signed contracts with the Port of Cork to build a new pilot boat for the Port.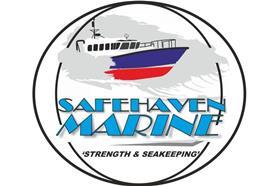 The 'Glean Mor' was to be Safehaven's first 'pilot' boat built having previously specialised in building commercial workboats. Today, some 18 years later, Safehaven Marine have signed contracts again with the Port of Cork to build a third pilot boat for the Port, which will become the 60th pilot vessel Safehaven have built.
Frank Kowalski, Managing Director of Safehaven commented "It was great news to have being awarded this tender from our local Port, as over the last nearly 20 years it's been particularly satisfying seeing our pilot boats in operation whilst we've been out on sea trials, and I look forward to continue seeing them working in Cork harbour for many years to come".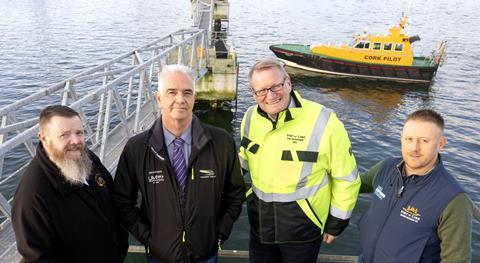 Due to be delivered in March 2024, the Ports new pilot boat will be another of Safehaven's very successful Pilot 48's. The 'all weather capable' 15m vessel accommodates 7 pilots and crew during pilotage operations at a speed of 25kts. The new pilot vessel will be fitted with state-of-the-art navigation equipment and fitted out to a very high standard ensuring the crew and pilots comfort as well as safety. It will be powered by modern, highly efficient Scania engines reducing fuel usage and capable of operating on HVO Biofuel fuel, thereby reducing emissions.
Over the 12 years since building the Ports 2nd pilot boat the 'Failte' in 2011, Safehaven have continuously refined the design, incorporating many new technologies improving performance, economy and functionality whilst still maintaining the designs excellent sea keeping, proven over many years of operation globally in the often inhospitable marine environment.
Established in 1998, Safehaven Marine operate from Youghal, Co Cork on the South Coast of Ireland. Employing 30 staff the company have built over 150 commercial vessels operating successfully in over 30 different countries Worldwide.