UZMAR Shipyard of Turkey is awarded with the contract by Bukser & Berging for new building of a Hybrid Offshore Vessel.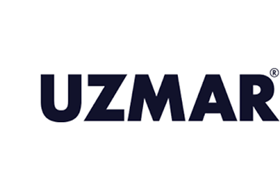 The contract was signed for a new building RAmpage 4100BB-H Hybrid Offshore Tug between UZMAR CEO Mr. A. Noyan Altug and Bukser & Berging CEO Vetle John Sverdrup on the last week of December 2022 at the headquarters office of Bukser & Berging, Lysaker, Norway.
The vessel is designed to fulfil the general demands of the offshore industry and to be built for worldwide operation. The vessel is intended to carry out Tug operations inshore, offshore and towing. The vessel's hull is designed to give the maximum manoeuvrability, high Bollard Pull together with good seaworthiness and low fuel consumption.
The new RAmpage 4100BB-H Hybrid Offshore Tug will have 41 mt LOA and 14,5 meters width and will accommodate 10 persons. Maximum Crew comfort is priority in the design of the new RAmpage 4000-H as the vessel will have COMF-NOISE 3, COMF-VIB 3 class notations.
RAmpage 4100BB-H will be powered by two medium speed main engines of 2800 kW to run two azimuth thrusters with input of 3700 kW. One bow thruster of 500 kW will be used for high maneuverability and DP0 operations. The vessel will be equipped with 2x900 ekW inline electrical motor/shaft generators for boosting the main engines to achieve maximum bollard pull of 120 tbP. These electrical motors will be powered by four powerful generator sets of 555 ekW.
Buksér & Berging is a leading supplier of marine services within ports and terminals, towage, offshore work and complex marine operations. It offers harbor towage and ship escort, offshore support and marine contracting, and salvage and emergency towage services.
UZMAR Shipyard is the renowned builder of signature offshore vessels, MPVs, state-of-the-art tugboats, workboats, and a varied range of high-performance vessels. UZMAR is a leading shipbuilder in productivity, sustainability, and adaptations of modern technologies. UZMAR holds an unmatched record of on-time delivery with 200 vessels delivered to 25 countries in the world.