Hendy Power has strengthened its offering in the commercial marine power market after being appointed as UK distributor for Baudouin, the French manufacturer of marine and power generation diesel and gas engines.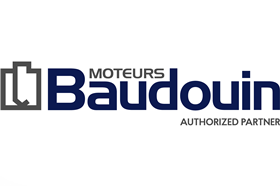 Hendy Power director Andy Smith said the addition of Baudouin reinforces the high calibre and experience within Hendy Power and its position as a leading supplier in the marine market.
"This is an important milestone for Hendy Power as we continue to expand our offering in the marine market," said Andy. "We are now working towards building a network of UK dealers who will be involved in the supply of these engines and parts to operators."
Andy said the Baudouin range of engines provides the commercial marine market with engines particularly suited to fleet operators and boat builders looking to operate at high power for long-duty cycles such as offshore fishing, wind support vessels, tugs, large trawlers, and large car ferries.
"We believe that the growth of wind farms in the UK will be a key sector for the growth of Baudouin in the UK and our dealer network is expected to focus on areas where wind farms are being developed," said Andy.
Hendy Power's brand development manager Bryan Ede is heading up the dealer network project and relaunching the range to the UK market. He said the addition of Baudouin opens up new areas of the marine market for Hendy Power.
"The engines are well placed to support the expanding wind farm industry in particular which needs cost effective, durable and reliable engines for its support vessels," he said. "With Baudouin, we can now offer a complete range of engines with varying power ratings suitable for all duty cycles."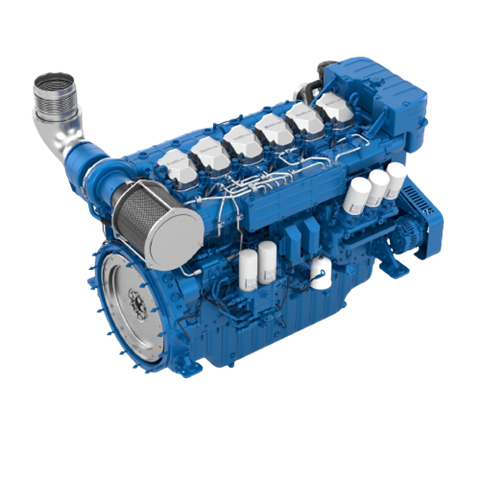 About Hendy Power
Hendy Power is the award-winning industrial and marine engine division of the Hendy Group, offering an extensive range of services, including new engine supply, 24-hour engine breakdown call outs, outstanding aftermarket service support and OEM parts.
Founded in 1968 and part of the wider Hendy Group, the Power division has the same family values and dedication to delivering the excellent service the group strives to offer. Hendy Power has supplied over 120,000 engines and is proud to hold industrial and marine distributorships with FPT Industrial and Ford Component Sales, Kohler and Lister Petter.
Along with the supply of industry-leading engine technology, Hendy Power also supplies engine parts, major assemblies and original equipment components to industrial, marine and specialist vehicle applications. Hendy Power also works closely with its manufacturers to bring products to market that meet UK and Ireland regulations, such as the IMO Tier III emissions regulation.
Certified to ISO 9001, Hendy Power offers full workshop facilities and a wide range of service parts for same-day dispatch. Our expert engineers use state-of-the-art equipment and support clients around the globe by carrying out emergency repairs, routine maintenance and aftermarket support across our marine, industrial and off-road markets, guaranteeing that our service support will always go above and beyond.
Media Enquires:
Louise Woolley
Alyson Marlow
Marketing Manager
Sapphire PR
Hendy Group
T : 07889 774014
E: lwoolley@hendy-group.com
E : alyson@sapphirepr.co.uk