Hendy Power is set to showcase FPT Industrial engines which meet the IMO Tier III emissions regulations at Seawork 2023 as environmental and operating performance continue to be a top priority for marine operators.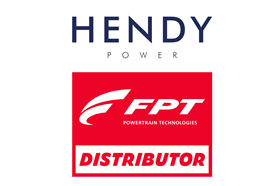 Hendy Power, the award-winning marine and industrial engine division of the Hendy Group, is the FPT Industrial authorised distributor for the UK and Ireland for sales and services for on-road, off-road, power generation and marine applications.
Its quayside stand – Q64 – has been chosen to give Hendy Power the ideal position for visitors to learn more about the FPT Industrial marine engine range and how Hendy Power can provide power solutions to the marine industry, including the very latest engines and remote engine monitoring technology.
Hendy Power director Andy Smith said, "FPT Industrial has more than a century of experience in the marine sector with ongoing research and development to provide users with high-quality, fuel-efficient, lightweight engines designed to guarantee maximum performance and efficiency along with industry leading service intervals."
The key exhibit on the Hendy Power stand is set to be the brand new FPT Industrial Cursor 16 600 marine engine which has been designed specifically to meet the needs of the commercial marine market and be IMO Tier III emission regulations ready.
"We're expecting a high level of interest from operators looking to repower their vessels with the very latest in marine engine technology," said Andy. "And at Hendy we have the added bonus of lead times which are the best in the industry, so important for operators at this time."
This engine has also been entered into the Seawork Innovation Showcase which provides visitors with the opportunity to see the latest in equipment, services, projects and vessels that have been introduced to the commercial marine market since the last Seawork exhibition.
Andy said the whole FPT Industrial Cursor engine range (from 8.7 to 15.9 litres displacement - from 170 to 1,000 hp) offers outstanding power output standards with minimum displacement and the highest levels of reliability together with world-class environmental credentials.
"Environmental concerns are hugely important for the commercial marine industry now and in the future. With our range from FPT Industrial, operators know that they are not only meeting all regulations but there is no sacrifice in terms of performance."
Visitors to the show will also be able to see the benefits first hand of the MyFPT App which has been designed to provide operators with real-time engine information together with a wealth of dedicated engine data.
MyFPT has been designed to provide a fast and easy way to access a wide range of information from one app and features data, user manuals, service schedules and parameters in an easy-to-use smartphone app.
It provides the operating status of the power unit in real-time and lets you request assistance with a simple tap on the screen.
Hendy Power director Andy Smith says this app is already proving popular with customers who can view live data relative to engine RPM, operating temperature, fluid levels and fuel consumption.
"Any anomaly is immediately detected, and the relative fault codes are sent directly to the customer centre in order to reduce diagnostics times," he said. "In fact, the customer can follow the correct procedure to get back to operation as quickly as possible, where necessary activating the assistance service."
My FPT has been launched to enhance the already high levels of post-sales service to customers and is set to be particularly useful for fleet managers looking to monitor more than one engine at the same time.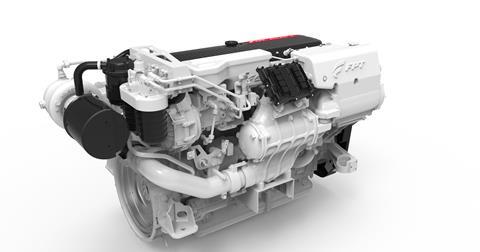 About Hendy Power
Hendy Power is the award-winning industrial and marine engine division of the Hendy Group, offering an extensive range of services, including new engine supply, 24-hour engine breakdown call outs, outstanding aftermarket service support and OEM parts.
Founded in 1968 and part of the wider Hendy Group, the Power division has the same family values and dedication to delivering the excellent service the group strives to offer. Hendy Power has supplied over 120,000 engines and is proud to hold industrial and marine distributorships with FPT Industrial and Ford Component Sales, Kohler and Lister Petter.
Along with the supply of industry-leading engine technology, Hendy Power also supplies engine parts, major assemblies and original equipment components to industrial, marine and specialist vehicle applications. Hendy Power also works closely with its manufacturers to bring products to market that meet UK and Ireland regulations, such as the IMO Tier III emissions regulation.
Hendy Power is the FPT Industrial authorised distributor for the UK and Ireland for sales and services for on-road, off-road, power generation and marine applications.
Certified to ISO 9001, Hendy Power offers full workshop facilities and a wide range of service parts for same-day dispatch. Our expert engineers use state-of-the-art equipment and support clients around the globe by carrying out emergency repairs, routine maintenance and aftermarket support across our marine, industrial and off-road markets, guaranteeing that our service support will always go above and beyond.
Louise Woolley
Marketing Manager
Hendy Group