AI based Maritime Autonomy & Navigational specialist, Robosys Automation, is partnering with Lynx Power Catamarans in delivering a fully autonomous multi-role vessel.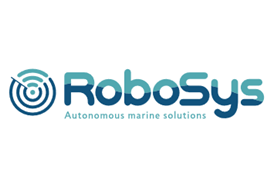 Constructed and designed by Lynx Power Catamarans, headquartered in Cape Town, South Africa, the Lynx Multi-Role Vessel (MRV) has been designed for specialist maritime duties including surveillance and patrolling.
The Lynx MRV Power Catamaran has the factory option of fully autonomous navigation for uncrewed and remote operations utilising Robosys Automation's Voyager AI Vessel integration.
The Lynx is an 11 metre aluminium twin-hulled multi-Role vessel which offers a swift and stable platform for waterborne surveillance, ambulatory operations, and patrolling duties. Designed to service the African port infrastructure network, the vessel is particularly suited to defence, coastguard, firefighting, search and rescue (SAR), and fisheries sectors. It operates comfortably up to Seastate 3, with a running speed of 30-35 knots. The Lynx Power Catamaran is also specifically designed to be easily transportable by air, road, and sea.
Robosys' Voyager AI Vessel solution is being installed onto Lynx Power Catamarans to enable crewed, lean crewed, optionally unmanned and fully unmanned options at the switch of a button and delivers efficient and reasoned autonomous operations from a remote operations centre (ROC) or ground control station (GCS), either ashore or afloat from a mothership.
Robosys' cutting-edge solution is a full stack autonomy solution that is complemented by artificial intelligence combined with decision-aids enabling fully autonomous unmanned surface vessels (USVs) from 3-340 metres.
Peter Tinker of Lynx Power Catamarans comments, "Due to the myriad unique benefits of Robosys' system, such as proven full autonomous capabilities of up to 45 knots, combined with collision avoidance, anti-grounding, and smart object avoidance, and loss of communications features, amongst others, Voyager AI Vessel is ideal for the Lynx Power Catamaran."
"Following an introduction to Robosys from our longstanding technology and tactical communications collaborator, Soteria Advanced Technologies of Cape Town, we selected Robosys Automation as its Voyager AI Vessel solution offers IMO Degree 4 autonomy, is a straightforward integration, has in-country support, and as it is incomparable with anything else in the market."
Nigel Lee, CSO of Robosys Automation comments, "The Lynx Power Catamaran MRV is an innovatively designed vessel, which is perfectly suited to incorporating our Voyager AI Vessel intelligent navigation system."
He continues, "In addition to the unsurpassed capabilities of Voyager AI Vessel, it is also unique in its abilities to be retrofitted to almost any vessel or workboat. This enables increased cost-effective, safer, and environmentally focused outcomes for those who wish to continue using their existing craft, but now with the added benefits of crewed, lean-crewed, optionally uncrewed and uncrewed options, dependent on the specific challenge."
All Robosys Automation's systems offer remote control as well as advanced and intelligent autonomous navigation, with platform and payload control which can be integrated to most vessel systems, together with collision avoidance, and systems monitoring options, delivering a proven and trusted full-stack maritime AI autonomy solution. All Voyager AI solutions are vessel, propulsion, and sensor systems agnostic.
Find out more about Robosys Automation
ABOUT ROBOSYS AUTOMATION
Since 2002, Robosys Automation has been regarded as the world leader in maritime autonomy and smart shipping applications, delivering pioneering and intelligent navigation solutions to crewed, lean-crewed and autonomous vessels, USVs and ships, from 3m to 320m.
Headquartered at the UK's National Oceanography Centre with offices in India, USA and Canada, Robosys' solutions are proven and boast full IMO Degree 4 Maritime Autonomy capability.
Robosys has two decades of experience in developing and supporting AI maritime autonomy and smart shipping solutions with its platform, propulsion, and sensor-agnostic software; for both operational purposes, and for training simulation in synthetic environments.
Robosys' solutions include its ground-breaking VOYAGER AI software which transforms any motorised vessel into a fully autonomous Unmanned Surface Vessel (USV); which features independent navigation, collision and obstacle avoidance, anti-grounding and dynamic route optimisation.
In addition, Robosys offers numerous options to complement VOYAGER AI, including COLREGS-compliant Collision Avoidance Decision Aid (CADA) applications, to enhance the safety in the support of crewed and lean crewed watchkeepers. Other options include Voyager Platform Control providing Remote Steering, Engine Control and Propulsion Control, together with Voyager Platform Management, providing Alarm Monitoring, together with Switch & Relay Controlling.
Applications are used in vessels undertaking surveying, pilotage, defence, bulk, short sea, search and rescue, and research operations.
Robosys' international partners include the Australian Maritime College (AMC Search), Maritime Research Institute of Netherlands (MARIN) and the Marine Robotics Innovation Centre (MRIC) at the UK's National Oceanography Centre (NOC).