Reducing costs and improving communications in the maritime industry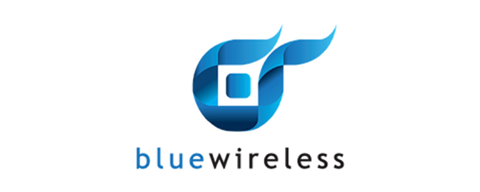 Content from our commercial partners
Find out more
Businesses are constantly looking for new technologies to make processes more efficient and increase productivity – an even greater challenge for the maritime industry when having to manage a fleet of vessels worldwide.
In this context, connectivity becomes critical. And while satellite is still essential for open-sea communications, it can be slow and expensive, especially with the evolution of maritime applications and their increasing demand for data. Such need is turning ships and other marine vessels into considering LTE/5G connectivity as the low-cost, high-speed alternative near shore.
Key benefits of LTE/5G for the maritime industry
Significantly lower data costs
Higher speeds and increased reliability
More communications flexibility
Better reliability for new applications and IoT integration
Improved crew and passenger WIFI
The best of both worlds
This, of course, doesn't mean ship owners should start replacing all satellites with LTE (at least, not yet). Taking the example of Rocktree, a maritime logistics company based in Singapore, the right balance comes when combining both technologies. In their case, satellite was set as backup connectivity when LTE was not in range. In other cases, this may vary depending on the applications in use.
After working with Blue Wireless, who provided a complete solution of Cradlepoint ruggedized routers, data, long-range antennas, and field services for installation and support, Rocktree achieved near 100% network availability, enhanced service uptime, and reduction in connectivity costs.
A maritime-proof setup
But before getting wireless onboard, there are a few aspects to consider. Blue Wireless, a next-generation network service provider with vast expertise in maritime connectivity, suggests these five key critical elements when going wireless.
Maritime LTE/5G routers, which will deliver superior performance and high speeds, while guaranteeing these are maintained despite rough weather conditions.
Long-range, omni-directional antennas, resistant against heat, UV, salt water, and more.
Access to multiple data networks, ensuring there is always coverage while managing data costs connecting overseas.
Central management and monitoring for maritime businesses to remotely control and support their network and deploy upgrades and network policies across their fleet.
A professional team in charge of installation, configuration, and handover.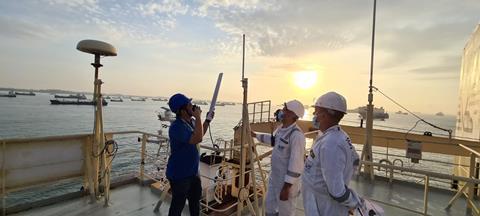 Meet Blue Wireless: A partner who knows the ropes
With deep expertise in enabling the maritime industry, Blue Wireless has helped dozens of global companies leverage LTE/5G to power their business: from design and product selection to full deployments and ongoing support. What's more, our global footprint and network coverage ensure your services work, regardless of where they are, making us the partner of choice for mid-size and large vessel operators.
Would you like to learn more? Reach out to our experts at enquiries@bluewireless.com or go to www.bluewireless.com/maritime
Supporting documents
Click link to download and view these files
PDF, FileSizeText 0.49 mb

PDF, FileSizeText 1.57 mb