With a design length of 11.38 metres and two outboard engines of 350 HP each, the patrol boats will be able to reach top speeds of more than 40 knots. They will be the first units of AISTER's MZ12 range to be used for fisheries inspection work.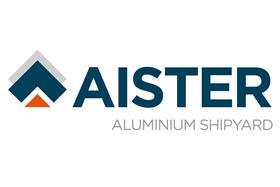 The contract, which was awarded through a public tender selection process, is due to expire in the summer of 2023.
AISTER has been selected by the Agricultural and Fisheries Management Agency of Andalusia for the design and construction of four fishing inspection patrol boats. The award of the contract represents a new challenge for the Galician shipyard, being these the first units of the MZ12 range to be built for fisheries inspection work.
Fast, agile and resilient
Designed for fast intervention thanks to its agility, top speed and autonomy, the MZ12 stands out as the ideal vessel for operation in coastal and harbour areas. In this case, the vessels will have a top speed of more than 40 knots thanks to its two outboard engines of 350 HP each and seats with impact mitigation, which guarantees a comfortable and safe navigation at high speeds, avoiding injuries and fatigue in the crew after hours of patrolling the high seas.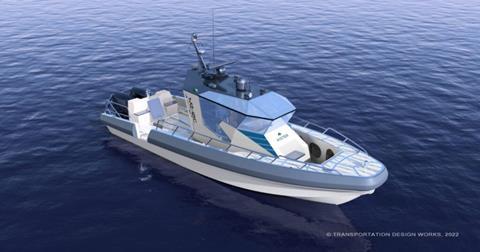 With an overall length of 11.38 metres and a beam of 3.5 metres, its deep-V hull made of naval aluminium gives it optimal hydrodynamics for its task. They will also have a GPS position-keeping system which, by means of its joystick system (joystick piloting for outboards), will ensure easy docking and manoeuvrability in all directions from the control cabin, one of the most significant elements of the MZ range thanks to its 360º vision, with a very high visibility capacity and equipped with a complete console with the most cutting-edge electronic equipment.
The structure and equipment therefore ensure reliability and easy handling in all conditions, and will include a davit system for lifting gear and nets.
Summer 2023
The four patrol boats will be built at the Moaña shipyard with a delivery deadline of summer 2023, when the first MZ12 patrol boats are expected to be launched. Once the construction and outfitting work has been completed, they will be transported to Andalusia for delivery and final in situ tests.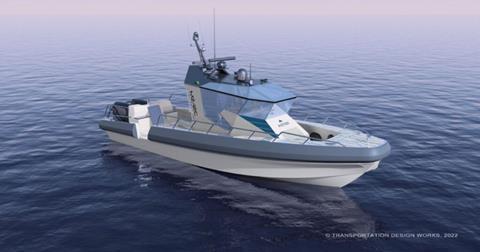 The culmination of this project will be a new milestone for AISTER in the evolution of MZ vessels, and specifically of the MZ12 line, as a result of the evolution of the Galician company's designs and constructions over the last few years.
Thanks to our capacity for adaptation and the features offered by naval aluminium construction, at AISTER we are open to the specific needs of each client and we work closely with the shipowner to create a design that meets the specifications and needs of each vessel.
Technical specifications
Main dimensions
Overall length: 11,38 m
Hull length: 10,13 m
Hull beam: 3,00 m
Overall beam: 3,50 m (with fender)
Maximum draught: 650 mm
Speed
Maximum speed: over 40 knots
Cruising speed at 80% power and 70% of maximum load: over 30 knots
Range: 120 nautical miles