With a functional and modern design, 9.4 meters in length and two 300 HP outboard engines, the MZ10 exceeds 45 knots of speed while ensuring comfort and high maneuverability.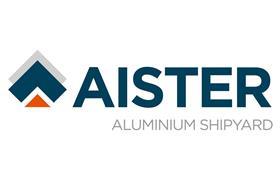 After the contract was awarded through a public tender for the design and construction of a fishing inspection patrol boat for the Consell Insular d'Eivissa, AISTER started the design phase in April and then the manufacturing of this first MZ10 model. Now, after seven months of construction and being launched and delivered, the vessel has already begun operating in Mediterranean waters.
Just like the MZ12 for the Junta de Andalucía, which are currently being built in the Moaña shipyard, the MZ10 stands out for its agility and top speed, features that make it the perfect vessel for fishing inspection work in coastal and port areas.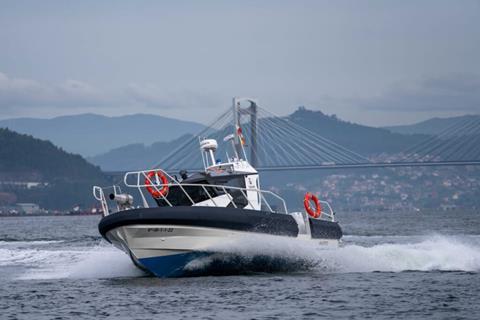 With a length of 9.4 meters and a beam of 3.1 meters, the MZ10 of AISTER is equipped with two 300 HP outboard engine each, allowing it to exceed 45 knots of top speed, with a polyethylene foam core fender covered with polyurethane and a deep V aluminum naval hull for great hydrodynamics.
The vessel also stands out for having a control cabin that provides almost 360-degree visibility, one of the most significant elements of the MZ line and ensures easy docking and maneuverability. It also has a toilet, a complete console with the most advanced electronic equipment and all the necessary tools to carry out for inspection work.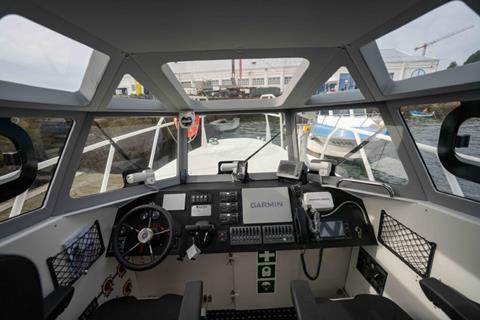 A modern and functional design, capable of reaching high speeds and specifically designed to fulfill its job, while its structure and equipment ensure its reliability and comfort in navigation under all conditions.
After the construction, equipment and first tests in the Vigo Bay, the MZ10 was transported to Ibiza for delivery and final on-site evaluations before starting work in Mediterranean waters.
The completion of this project is a new milestone for AISTER, which closes a successful 2022 in which the evolution of designs and constructions puts us back at the forefront of the sector. Our ability to adapt, combined with the performance offered by marine aluminum construction, allows us to be open to the needs of each shipowner to meet the objectives of each project.