We are extremely pleased to announce that AdvanTec Marine have appointed Halyard (M&I) Ltd. as their exclusive UK and Ireland distributor for their Steelhead Marine range of Cranes, Davits and Passerelles and for their Freeman Marine range of Hatches, Doors, Portlights and Windows.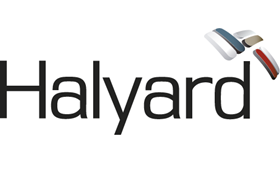 U.S. based AdvanTec Marine is a collaboration of brands with each one having a long history of service to its clients around the globe. The family of AdvanTec brands, along with state-of-the-art manufacturing facilities in the US and Canada minimise outsourcing. As a result, they are able to provide competitive solutions to customers, with control over the quality, price, and production times. With over 100 years of combined business knowledge, AdvanTec Marine focuses on combining engineering capability, manufacturing experience and exceptional customer service with the goal of delivering a broad range of time-tested and innovative product solutions to the world-wide market.
Established in 1975, Freeman Marine has expanded the breadth of its line to include some of the most uniquely crafted and best watertight closures in the world. This impressive offering includes boat doors, hatches, portlights and windows for vessels from under 10 metres to well over 100 metres and for both commercial and recreational craft.
Steelhead Marine's full line of high-quality boat Cranes, Davits and Passerelle products are the result of nearly two decades of continuous research, development, and constant improvement. Steelhead Marine has created a combination of product, production, and service standards that are world-class providing:
Greater lift capacity with less crane weight
Superior engineering and advanced materials
Durability, strength, and reliability
Compact and attractive design that puts less space and weight demands on your yacht
Easy to use
Halyard is an established industry leader in the design, manufacture, and distribution of technical marine equipment including exhaust systems, environmental protection products and noise and vibration control equipment.
Brian Lamma, AdvanTec Director of Sales commented "We are extremely excited for our recently formed relationship with Halyard. AdvanTec Marine is one of the largest marine manufacturers in the world, together with Halyard's professionalism and expertise in the UK and Ireland markets, we will be able to deliver our high-quality branded products. Halyard's ability to supply service and complete onsite commissioning for the AdvanTec Marine products will be a benefit to current and future customers to come."
David Johnson, Sales Director at Halyard added "Halyard's focus is designing, manufacturing and distributing high quality, technically advanced and reliable marine products, so adding the high-quality AdvanTec products to our portfolio means we can emphasise this focus further offering our customers high quality technical sales and aftersales support provided by Halyard and our dealer network".