Ibercisa Deck Machinery has designed and is in the process of supplying the deck gear for the first of the two beam trawlers which Iberconsa is building in the Armón Shipyard.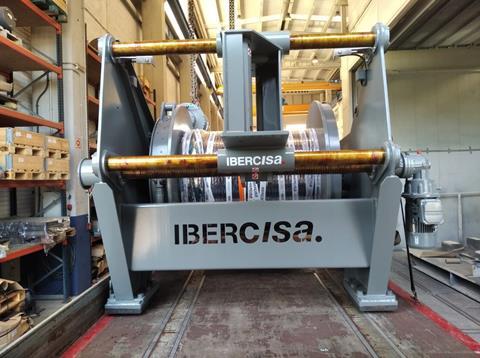 The electrically driven winches are designed for side boom fishing for patagonian prawns.
The gear supplied consists of trawl, Gilson and net hauling winches, and a series of auxiliary winches as well as the complete set of machinery for docking and anchoring. The electrical drive system includes the AFE (Active Front End) from Siemens which guarantees low harmonic levels as well as allowing regeneration for onboard consumption,of the energy generated by the winches when shooting the net.

Ibercisa completes its technological solution with a modern and automatic fishing system, a data registry platform and remote access to assist the vessels crew when resolving doubts, changes in configuration and other incidences.

Ibercisa continues to reinforce its position in Argentina. This new Iberconsa boat is the third beam trawler project of a new generation equipped by the Company for Argentina in the last two years after the "Federico C, built in Contessi for Pesquera Veraz and the "Atlantico 1" built at Armón for Profand. Other projects in which Ibercisa has participated in recent years in Argentina are the "Miss Tide" a fishing vessel owned by Wanchese Argentina or the oceanographic vessels "Victor Angelescu" and "Mar Argentino" built by Armon for the (INIDEP) the national institute for fishing development.