We are constantly reminded by those who have come across our patented belt design concept for the outboard motor, as to how clever the whole design is. We call it a recombination innovation – meaning using best in class standalone innovations that have been well developed and combining it to create a highly innovative product that the customer wants.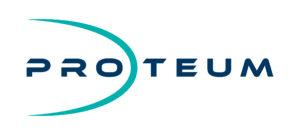 Content from our commercial partners
Find out more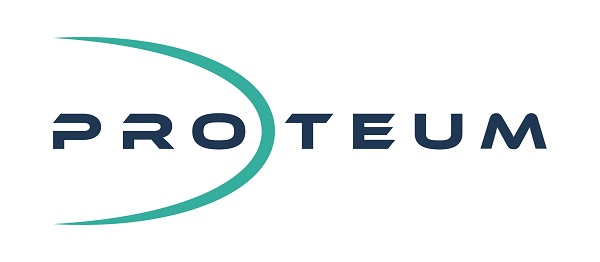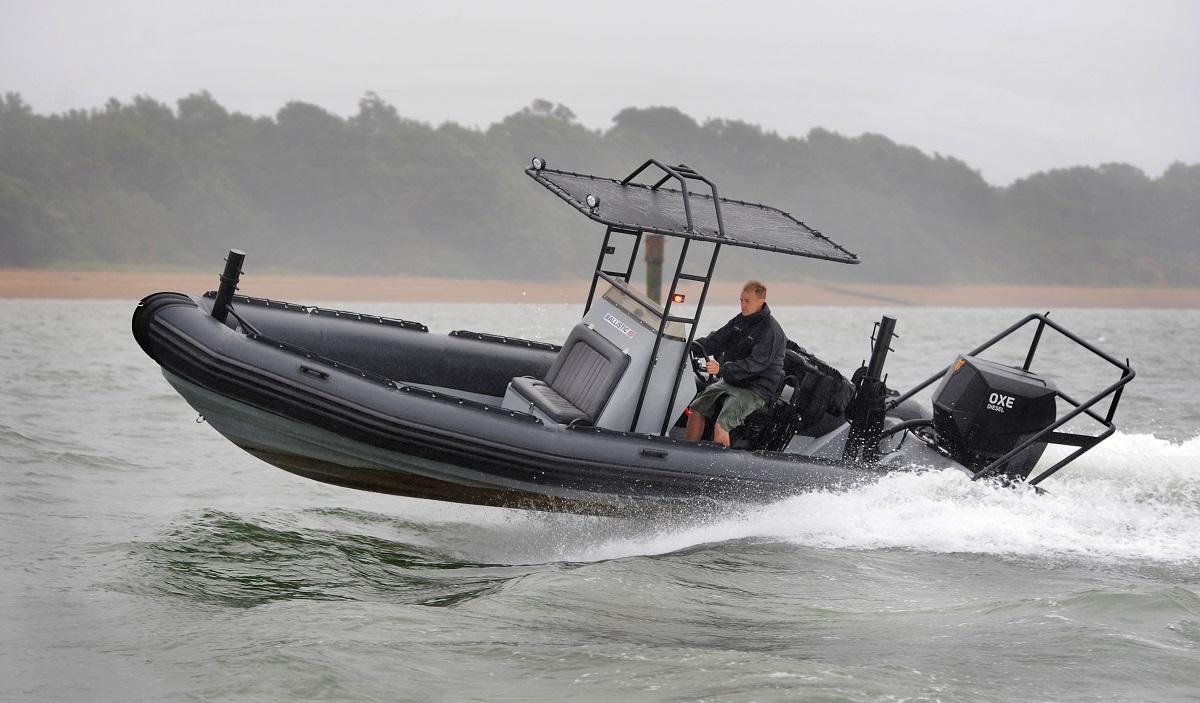 Proteum Introduction
Proteum are UK & Ireland distributors for a range of marine diesel engines including Baudouin, OXE Diesel Outboard, and BUKH. Our portfolio also includes Konrad propulsion systems, Steelhead Marine, Alamarin-Jet, Glendinning Engine Control and Barracuda Diesel Jet Ski and S.M.A.R.T engineer.
We work with a range of local support partners to offer technical support and maintenance services to our customers in the UK and abroad. We have built a strong reputation in the commercial marine industry for offering dependable technical knowledge and excellent customer service. Our support services include spare parts, comprehensive inspections, customer overhaul solution and emergency call outs.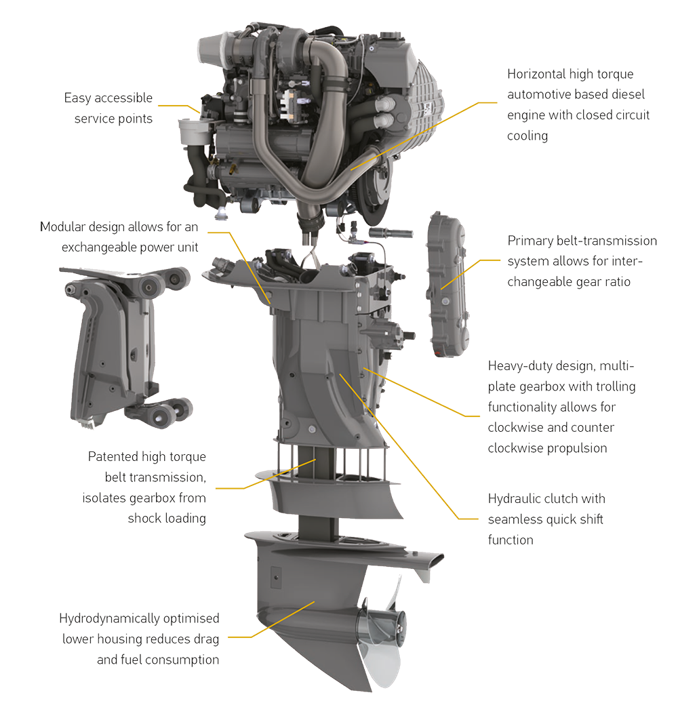 The OXE Diesel Outboard
The OXE Diesel Outboard range has been well developed and designed to meet our customer's needs. The OXE modular outboard design does away with the conventional outboard bespoke vertical mounted engine, drive shaft and bevel gears and instead uses the state-of-the-art automotive engine, which is horizontally mounted powered to an industrial gear box with hydraulic multi-friction plate clutch (used by inboard marine engines) via off the shelf industrial carbon fibre belts.
The powerhead on all OXE Diesel has been adopted from the automotive industry. The horizontally mounted engine reduces wear and improves heat dissipation.
The power is transferred to the gearbox through the primary chain which opens up for high speed or high torque setting. From the gearbox, a carbon fiber belt transfers the power directly to the propeller shaft, eliminating the need for a conventional bevel gears or dog clutches.
The patented OXE Diesel system is a revolution to the outboard engine markets dependence on a traditional outboard drive system, eliminating the need for antiquated, vulnerable and inefficient dog clutch and bevel gear systems. Not only does the robust design of the OXE Diesel facilitate the high torque transfer of a diesel engine where conventional drive systems could fail, the OXE Diesel presents the end-user with a product specifically built for arduous working conditions.
By using a modular design, the OXE has been built from the ground up with proven conventional technology.
All parts are easy to access and can be changed without having to disassemble the whole unit. Each part has its place.
With well over 500 engines operational worldwide, and the introduction of the OXE300hp, the OXE lives up to being one of the best in class.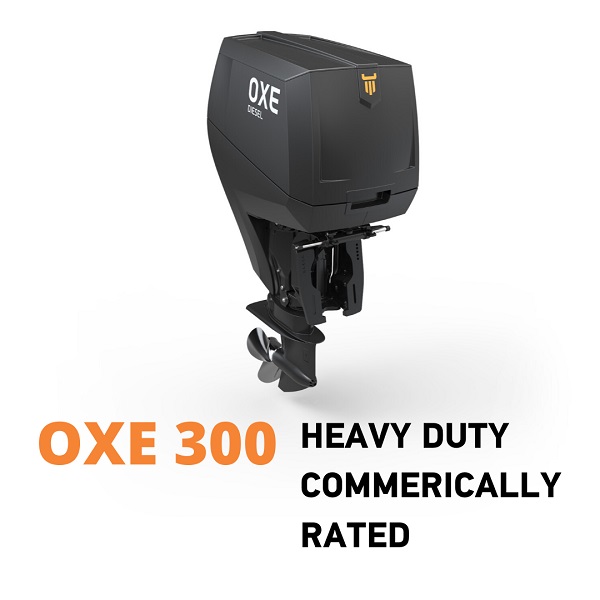 OXE 300 Latest Production Diesel Outboard
OXE 300 also opens up the governmental market as it delivers the high power to weight ratio demanded by military operators, who require a viable alternative to petrol to comply with NATO's single fuel policy which is driving the transition from petrol to diesel.
OXE 300 continues the fuel-efficient nature of the OXE Diesel range, consuming some 44% less fuel than a modern petrol outboard. It meets the latest emission standards and reduces carbon dioxide by more than 35%, carbon monoxide by more than 99% and combined hydrocarbons and NOx by more than 70%, compared to petrol outboard standards (EPA-Tier 3, RCD SI-Outboard and CARB 3 star).
The development of the 300HP version of OXE draws on the operative feedback from the 200 plus OXE Diesels in service. The range includes 125HP, 150HP, 175HP, 200HP and 300HP options to meet different user specifications.
The OXE Diesel is a cost-effective alternative to petrol in total cost of ownership, benefiting from lower fuel costs, higher working efficiency, lower maintenance and ease of sourcing compared to petrol. Diesel's lower volatility also makes it a safer option than a petrol alternative.
Following the successful collaboration with the BMW Group, both parties
have agreed to co-brand the OXE300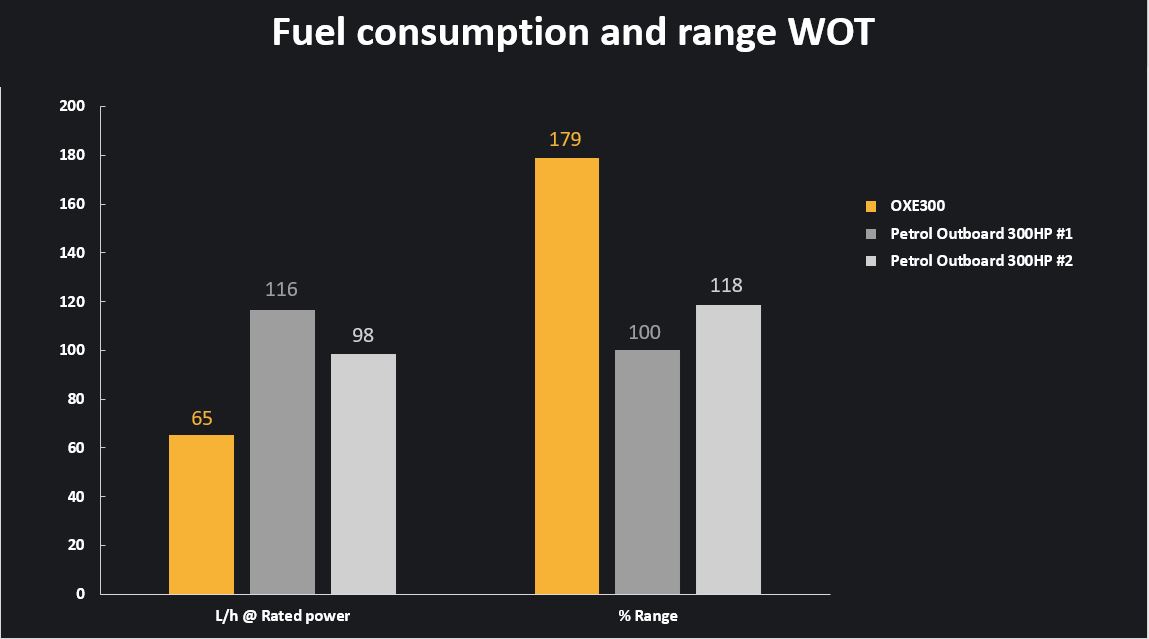 Technical Data

| | |
| --- | --- |
| Weight: | 395 kg |
| Alternator output: | 180 Amp |
| Rig length: | 25" or 33" |
| Cooling: | Closed cooling circuit |
| Starting: | Electric |
| Steering: | Electronic Power Steering |
| Shiſt: | CANbus, Electro-hydraulic |
| Clutch: | Hydraulic multi-friction plate |
| Gear ratios: | 1.39:1 |
| Dimensions (XL 25" leg/ XXL 33" leg), LHW | XL, 1150x2090x700mm. XXL, 1150x2293x700mm (CC32") |

Monitor and protect your fleet with S.M.A.R.T, exclusive to Proteum
Proteum's uniquely exclusive ground-breaking Service Monitor and Remote Tracking Engineering System designed specifically for the OXE Diesel outboard, is now available.
S.M.A.R.T provides real-time engine management data which will enable you to maximise uptime and manage cost reductions of planned maintenance, risk reduction, monitoring, administrative time and fuel savings.
For more information visit: https://proteum.co.uk/products/s-m-a-r-t-engineer/
OXE Diesel Outboard is just one of our leading diesel engines, for more information about the OXE outboards or discover more about the Proteum range of diesel engines, accessories, applications and service and maintenance packages then visit: www.proteum.co.uk
Other links:
OXE Dieselweb page
YouTube to OXE Diesel Applications
To find out how much you could save by purchasing an OXE diesel outboard, visit ourTotal Cost of Ownership Calculator