The control of diesel NOx emissions continues to be high on the agenda of the marine industry to meet emissions regulations and here Hendy Power Product Sales Manager Mark Dean looks at how FPT Industrial is leading the way in offering solutions which not only meet the latest regulations but also offer industry-leading features.

Content from our commercial partners
Find out more
Hendy Power is the FPT Industrial authorised distributor for the UK and Ireland handling sales and servicing for its marine applications and for us FPT Industrial is key to meeting the IMO Tier III emissions regulations.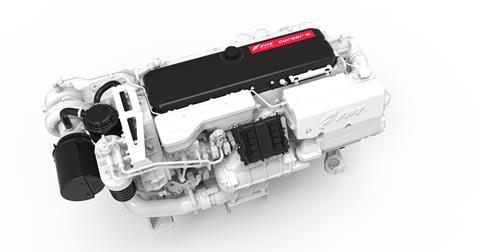 Though it has a displacement of 16 litres, the Cursor 16 range maintains the compactness and lightness of a 13-litre engine and it was engineered with the highest standards of quality and performance to ensure maximum reduction of noises and vibrations. With best-in-class power to weight ratio and maintenance periods of 600 hours, the design process from the outset was to ensure both boatbuilders and owners concerns were met, giving a marine engine that is very compact whilst offering ease of access to serviceable components.
FPT Industrial collaborates with Frydenbø Industri AS Marine, its authorised distributor in Norway and Sweden, to provide a compact solution utilising a selective catalyst reduction exhaust system that reduces the NOx levels greatly below the requirements of the emission certification.
The SCR package is designed with the boatbuilder in mind, providing a simple installation process that will reduce engine room noise by up to 32 Dba.

FPT Industrial has more than a century of experience in the marine sector with ongoing research and development to provide users with high-quality, fuel-efficient engines designed to guarantee maximum performance and efficiency while meeting emissions regulations in the most demanding of sea conditions.

At Hendy Power we are finding that the new engine range is popular with operators looking to power or repower their vessels with the very latest in marine engines and with FPT Industrial we can offer engines which are not only meeting the IMO Tier III emissions regulations but also offer best in class when it comes to power to weight ratio.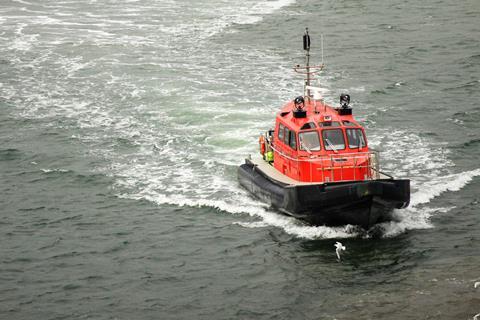 Specifically for marine operators, the engine offers keel cooling, an effective way of cooling engines in sandy, muddy, and shallow water.

Thanks to its position along the keel or incorporated into the hull itself, and therefore in constant contact with the water, such cooling system can efficiently dissipate engine's heat and cool it down, without the need to circulate salt water in the engine. The main benefits include protecting the engine from seawater corrosion, preventing frequent obstruction of the seawater filter and damage to the seawater impeller.

We can also offer the best lead-times in the industry which is hugely important for those looking to schedule fleet updates and need to plan around their operations, causing minimal downtime and reduced loss in revenue.

The whole Cursor (from 8.7 to 15.9 litres displacement - from 170 to 1,000 hp) range offers outstanding power output standards with minimum displacement and the highest levels of reliability together with world-class environmental credentials.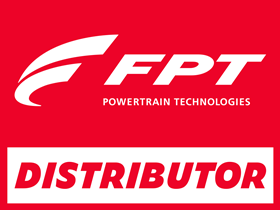 FPT Industrial's reputation of providing durable and reliable engines is also demonstrated in this range as is the engine's lightness and compact design which means that it is versatile for use in a large range of heavy-duty commercial vehicles.
By using FPT Industrial engines, operators know that they are not only meeting all regulations but there is no sacrifice in terms of performance. The solutions developed by FPT Industrial in collaboration with its partners and available through selected authorised distributors, are a great example of how the company is working towards a greener maritime industry. This innovation is designed to benefit our oceans and environment but also deliver the performance and economies that operators need in the maritime world.
Media Enquires:
Louise Woolley
Marketing Manager
Hendy Group
E: lwoolley@hendy-group.com
View our brochures below for more information:
Supporting documents
Click link to download and view these files
PDF, FileSizeText 7.68 mb

PDF, FileSizeText 64.58 kb

PDF, FileSizeText 0.57 mb