One in seven reported incidents result in fatality, and one in five in serious harm. When a mooring line ruptures, the parted line can reach speeds of 1200 km/h. Protecting effectively against such incidents can be difficult. It often requires extended downtime for berth maintenance and restricted access during mooring operations.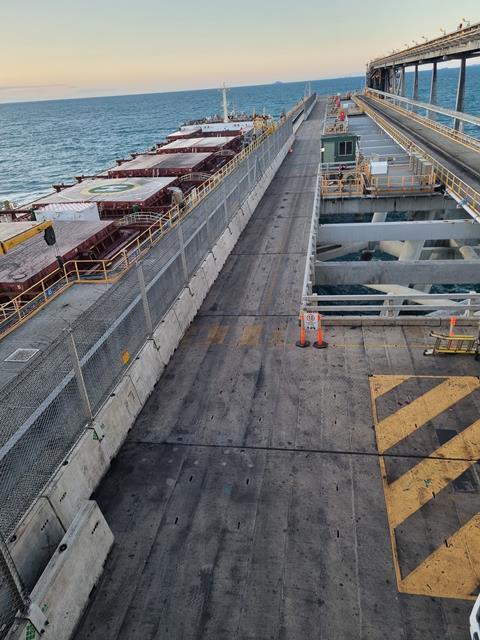 Geobrugg's Snapback Protection System transforms maritime life safety and prevents injury during a snapback event. In collaboration with Holmes Solutions, specialists in testing and validation, Geobrugg is developing a suite of validated snapback protection solutions that can drastically improve mooring efficiency and safety, while reducing maintenance downtime and revenue loss.
BHP Mitsubishi Alliance's busy Hay Point Coal Terminal had already adopted many snapback control measures such as hook tension monitoring, mooring analysis and line management protocols. Despite this, in 2020 a high-speed mooring line failure was captured on camera, crossing a usually busy work zone. This close call resulted in restricted access while ships were berthed, impacting operational efficiency. BHP contracted Holmes Solutions and Geobrugg to develop, test and validate a snapback protection solution for their port.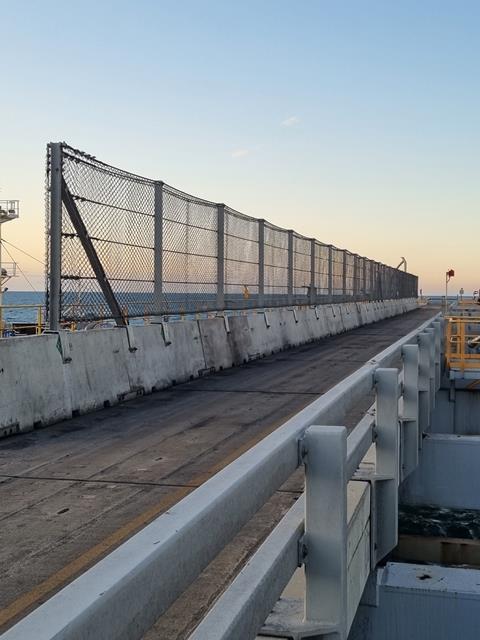 "From the commencement of the project, our goal has been to make our local work areas a safer place to operate…We made findings during testing that surprised and shocked us; it is hoped that our learnings from testing will make the industry safer and more proactive to the risks from snapback lines." Justin Somerset BHP -Project Engineer Hay Point Coal Terminal BMA
The first-of-its-kind full-scale testing undertaken by Holmes Solutions has provided a unique insight into the behaviour of ruptured lines. It has shown that the speeds reached by the parted lines were far higher than earlier assumptions, and that rope behaviour is far less predictable.
"These tests have been a major step forward for us in understanding both rope transfer of energy and behaviour, and fundamental in developing a practical barrier system on our berths." Shaun Phelan BHP - Project Lead, Mechanical Hay Point Coal Terminal BMA
Using an evidence-based design approach, Holmes Solutions and Geobrugg designed, tested and validated the tailored protection solution now in place at Hay Point, enabling operations to continue safely and efficiently.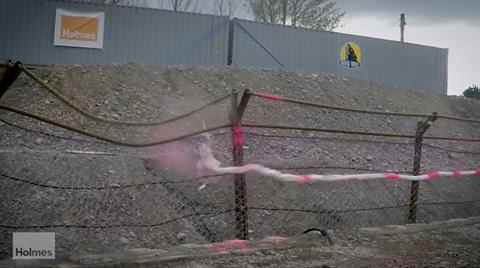 Maintenance work downtime is another significant operational risk for ports and terminal operators, costing millions of dollars in lost revenue. Geobrugg's Snapback Protection System is designed to be easy to install and relocate, significantly reducing maintenance downtime.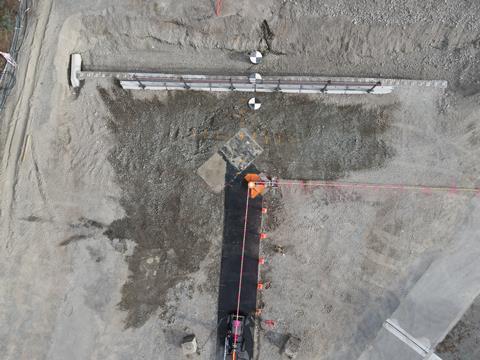 Ports are busy places with space at a premium. Vessels are under pressure to turn around within tight timeframes. Mooring operations can result in restricted berth access. A validated Snapback Protection System enables operations to continue safely without restricting the movement of others accessing the berth.
Geobrugg's validated Snapback Protection System is designed to be flexible and modular and to minimise disruption to normal operations. Designs are customised to your requirements.
More information on Geobrugg Snapback Protection Systems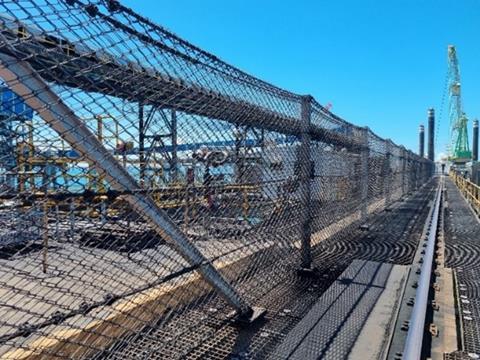 About Geobrugg
'Safety is our nature' - true to this guiding principle, Geobrugg has been developing and manufacturing protection solutions since 1951. High-tensile steel wire nets and matching services monitor and protect against natural hazards and ensure safety in mining as well as on motorsports tracks, in industry and now in the maritime environment.
About Holmes solutions
Founded in 2003, Holmes Solutions is a leader in impact testing, validation, and innovative engineering. Holmes' development of a world-first full-scale snapback testing platform has provided critical insight into snapback behaviour.