Safety equipment manufacturer Ocean Signal introduced the E101V float-free EPIRB with integrated voyage data recorder (VDR) memory capsule at Seawork International this year.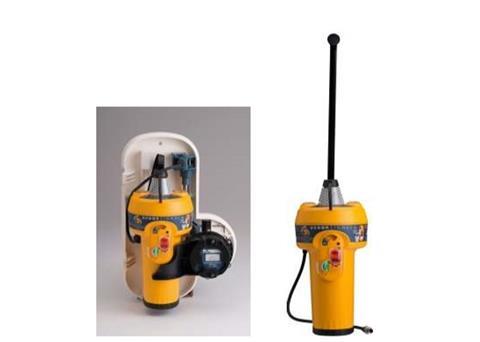 The device provides a solution for commercial vessels of 3000+ gross tonnage to store recorded data in a float-free capsule within their VDR systems.
Developed in collaboration with VDR specialist AMI Marine, the E101V is Cospas Sarsat and MED certified, FCC approved in the USA and approved to IEC61097-2 as a float-free EPIRB with built-in memory capsule. The device is easily integrated with a vessel's VDR to enable ship owners and operators to meet new mandates for VDRs as defined by IMO Resolution MSC 333(90).
The E101V features a dedicated float-free housing with improved hydrostatic release unit and automatic disconnection of the interface cable on release before 4m depth, ensuring the stored data can be easily and quickly retrieved in the event of an accident or incident.
With 406MHz Cospas Sarsat satellite alerting and 121.5MHz homing, the Ocean Signal device features an integral 66-channel GPS receiver, rather than the 22-channel GPS featured in other products, which ensures fast and accurate positioning as the device is able to acquire the position from a cold start by seeking all the satellites simultaneously to determine which are in view.
At 224mm x 110mm (440mm including antenna) and weighing just 985g, the E101V is claimed to be significantly smaller and lighter than other products on the market.