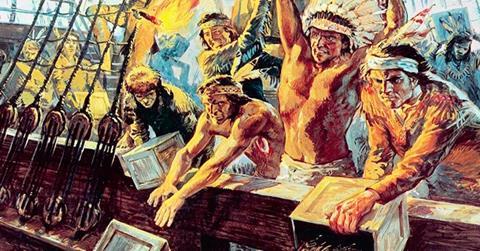 Join us for the Seawork Cardboard Boat Regatta - sponsored by Knighthood Marine & Allsalt Maritime - Home of Shoxs and Kinetix
Live Music, Bar & Refreshments will be available on the quayside on Wednesday 22nd June from 5pm – 7pm.
Challenge your competitors to a race in the Cardboard Boat Regatta. This years' theme will be "The Boston Tea Party," boats and crew outfits should celebrate this theme. The Boston Tea Party was a raid that took place in the Boston Harbour in 1773, during which American patriots disguised as Mohawk Indians dumped shiploads of tea into the water to protest a British tax on tea.
Prizes will be awarded to the Fastest Boat, the Best Bedecked Boat and the Titanic Award for the most spectacular sinking!
This will be a relaxed, informal and entertaining networking event to bring clients to or as a staff thank you. Be part of the buzz in 2022, we are expecting over 600 attendees to this event. You do not need a ticket to attend, food and drink will be available to purchase onsite. Every exhibitor will be given a complimentary food and drink voucher from the Seawork Team to be used in our onsite food outlets.