WOMEN IN THE MARINE INDUSTRY - WEDNESDAY 12 JUNE 2019
Wednesday 12 June saw the second edition of Seawork's dedicated networking event celebrating Women in the Marine Industry (WiMI) - offering women working in the commercial marine industry the opportunity to get together, network and learn about key industry developments.
Sponsored by returning WiMI supporter Barton Marine, the event took place from 1530 to 1700 on the Maritime Journal stand at Seawork 2019.
OUR SPEAKERS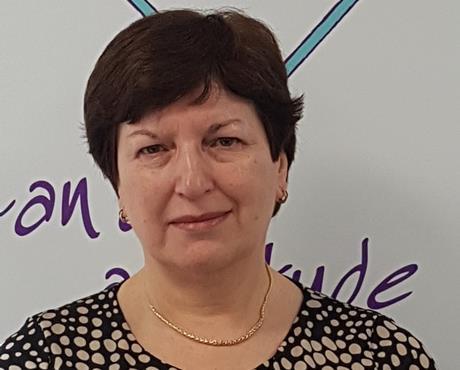 SUE TERPILOWSKI - CHAIR OF MARITIME UK'S WOMEN'S TASK GROUP AND PRESIDENT OF WISTA UK
Sue Terpilowski is the Chair of Maritime UK's Women's Task Group driving forward real change in diversity within the sectors and also President of WISTA UK (Women in Shipping and Trade). WISTA UK's purpose is to help promote networking, provide educational activities and events and the exchange of experiences among women who are working in the sectors of shipping, maritime and international trade.
Sue is also Chairman of the Ports, Maritime and Waterways within CILT, the Chartered Institute of Logistics and Transport (CILT), and is their new Policy Chair. She regularly chairs sessions and acts as a facilitator for CILT on sector related issues including SOLAS, CTU Code, M2M/Autonomous/Automation, portcentric and port trends and is a regular speaker and facilitator at maritime and logistics conferences and seminars around the world.
As a member of Women in Logistics and Women in Transport groups, Sue is also a member of the steering committee of the London Freight Forum (TfL group) and is one of the forum chairs and advisor on associated freight matters, bringing together TfL and the freight sector.
London policy chairman for the FSB (Federation of Small Businesses), Sue is regularly interviewed and quoted in the business press radio and television as an expert source on a wide range of issues affecting the self-employed, micro and small businesses. She also appeared on BBC television in the final of the Apprentice 2015 as part of the interview panel making the choices of winning contestants.
Sue started Image Line Communications more than 31 years ago and it has become one of the leading specialist PR, marketing and visual event agencies in the logistics, freight, ports, material handling and supply chain sectors. She was awarded the OBE in the Queen's Birthday Honours in 2014 for her work and lobbying on behalf of micro and small businesses in London.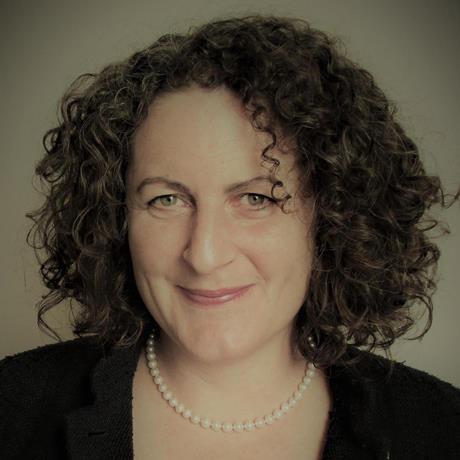 ZELLA COMPTON - PLAYWRIGHT, LIBRETTIST, LYRICIST, AUTHOR, POET AND COLUMNIST
Zella's award-winning play 'How to be a Girl', looks at the pressure which the media places on young women, and has been performed in the UK's Houses of Parliament twice; the first by invitation of the Minister for Women, the second time at the request of the Government Equalities Office where it was shown to an audience of Lords, MPs, and civil servants with particular representation from the Education Department.
Starting out in the construction industry in trade comms PR before hopping the fence to journalism Zella has forged a rewarding career in the communications industry. She writes a weekly column for The Portsmouth News and has been extensively published as a freelance writer in national press. Her first novel was published in 2011, and she teaches for many theatres including New Theatre Royal, Portsmouth, Chichester Festival Theatre, and the Royal Court.
Recent productions include a tour of Five Beaches to commemorate the 75thanniversary of D-Day, and productions of My World at the Royal Albert Hall, and (in association with the Mayflower Theatre and National Oceanography Centre) at St Mary's Stadium, Southampton. She has lectured both under and post-grad students in written and visual communications and has enjoyed being writer in residence for many organisations including the Mary Rose Museum.
Speakers at the inaugural Women in the Marine Industry networking event, held in 2018 and sponsored by Barton Marine, were:
Katy Ware, Director of Maritime Safety and Standards & Permanent Representative of the UK to the IMO, Maritime and Coastguard Agency (MCA)
The International Maritime Organization (IMO) runs a global programme on the Integration of Women in the Maritime Sector and is making a concerted effort to support the industry to help women achieve a representation within it that is more in keeping with twenty-first century expectations.
Suzanne Blaustone, CEO, Barton Marine Equipment Ltd
While many people know Barton Marine for its extensive range of leisure marine products, CEO Suzanne Blaustone, has led Barton's strategy to develop a range of commercial marine applications including stainless steel industrial snatch blocks, track systems and traveller cars which aid easy movement, sliding roofs, or deployment of loads on deck. Special programs with commercial marine partners have led to the design of Man OverBoard systems, curved track to specification for new builds and refits, and its new design, Block on a Strop, a mobile pulley that enables lifting and moving of loads in marinas, outdoor events or construction sites.
Following the loss of her partner, David Coleman, Suzanne made the very difficult decision to take over as CEO of Barton Marine. Over the last four years, she has been a catalyst to the success and development of the Whitstable-based, deck hardware company, and last year launched the most extensive product line in the company's history – the sleek new Barton Block Range. Coupled with a dedicated workforce – many of whom have been with the company for almost 20 years – Suzanne attributes the success of the company to their expertise, understanding of their customer demographic and demands, and sheer dedication.