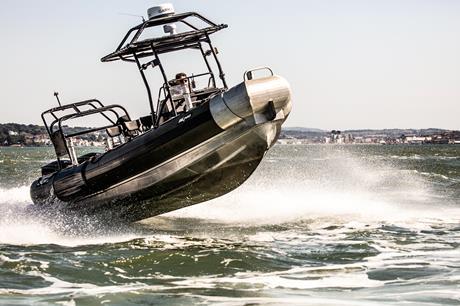 Mercator Media, the organisers of Europe's leading commercial marine exhibition, Seawork, introduced Speed@Seawork in 2018 as the latest sector-specific feature for the event.
Fast vessels operating at high speed for security interventions and Search And Rescue are a significant specialist sector of the commercial marine business. Speed@Seawork is aimed squarely at facilitating growth and development for the design, build and operation of these specialist vessels. As operating demands increase, new solutions for propulsion, navigation, communications and care of the crew will be needed.
Speed@Seawork turns the spotlight on the sector, offering knowledge sharing, networking, exhibiting, sponsorship and demonstrating opportunities.
The Sea Trials will be held on Monday 20th June 2022 in and around Cowes Yacht Haven on the Isle of Wight, UK.
Delegates can expect to access sector-specific companies throughout the day and recieve pertinent key note speeches from Procurement and MOD personnel, with the first presentations over breakfast sponsored by OSI Maritime.
The Haven is centrally located in Cowes, a short walk from Cowes town centre and the Parade, with its iconic maritime institutions, including the historic Royal Yacht Squadron. This purpose-built, state-of-the-art venue will be the operations centre for the sea trials and host the conference lunch, sponsored by BAE Systems. Delegates will also benefit from discussions throughout the day, including topics such as Future Fit Procurement and Refit, People and Procurement, with drinks and canapes on the return journey sponsored by Ocean Safety Ltd.
There are a number of cost-effective ways to get involved with Speed@Seawork, either as an exhibitor, sponsor or as a delegate.
Contact speed@seawork.com to find out more or book your tickets direct online here.
Here's a flavour of the past events: