VESSEL AFLOAT
You can bring a vessel to display at Seawork on our purpose built pontoons. The vessel can be positioned along the outside of the pontoons or on a finger berth. The cost varies depending on the vessel size; our rates for 2022 are shown below:
| Vessel Size (square metres) | 2022 Rate (per square metre) |
| --- | --- |
| Up to 30m | £86 + VAT |
| 31 – 40m | £84 + VAT |
| 41 – 50m | £82 + VAT |
| 51 – 60m | £80 + VAT |
| 61m + | Please contact organisers |
Vessels moored on the finger berths at Seawork (vessels must be less than 14m LOA).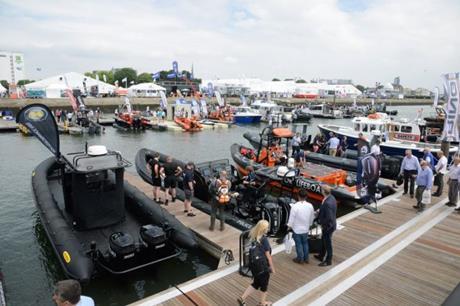 QUAYSIDE SPACE
If you have an exhibition trailer or would like to exhibit outside in the open air, our quayside is the perfect place. With no real restrictions on size, you can have the plot of your choice.
At Seawork, we offer premium waterfront space that runs in between the water and the structures. This provides the perfect opportunity to exhibit in the open air. The only restriction in place is a maxiumum depth of 13m, however the team will be happy to discuss your preferred length. Price includes a car parking permit and free basic wifi.
Minimum size for waterfront stand is 40 square metres
Minimum size for outside exhibit is 12 square metres
Quayside / Waterfront spaces cost £165 + VAT per square metre.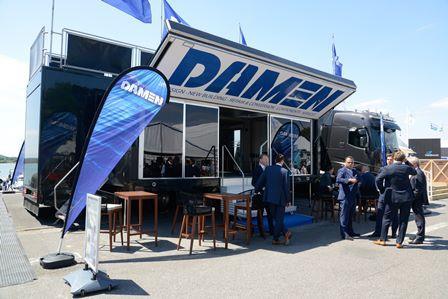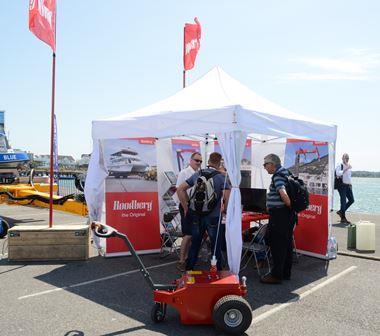 BOOK YOUR STAND NOW: