MARINE CIVILS IS EUROPE'S LEADING EVENT DEDICATED TO SHOWCASING THE LATEST EQUIPMENT AND SOLUTIONS FOR MARINE, COASTAL AND OTHER CHALLENGING CIVIL ENGINEERING PROJECTS WITH UNIQUE LANDSCAPE FEATURES.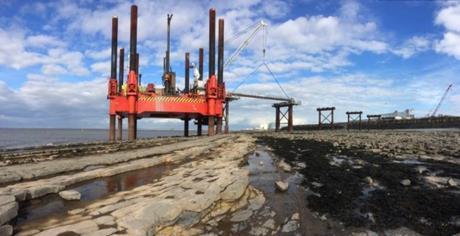 Attracting over 3,300 attendees with 179 exhibitors from over 21 countries Marine Civils is co-located with Seawork, Europe's largest commercial marine exhibition.  Marine Civils has its own brand and identity, situated in its own dedicated exhibition hall, and will run concurrently with the three days of Seawork.
Marine Civils attracts representatives from:
Civil engineering
UK port authorities,
Energy companies
Conservation organisations, amongst others
and, with a big overlap in content and business for businesses involved in marine construction, is uniquely positioned to provide an invaluable opportunity to explore these sectors alongside Seawork attendees.
Marine Civils exhibitors stand to benefit, as co-location will open more opportunities and allow for access to wider relevant audiences via Seawork and its sister magazine Maritime Journal.
Seawork itself attracts over 7,700 visitors each year comprising high calibre, high-spending maritime industry professionals who recognise the wealth of innovation and expertise that Seawork provides. Seawork hosts over 610 exhibitors from over 70 countries