This section will provide you with all the information you need if you are interested in exhibiting at Seawork. We have options to suit every budget, so please follow the links below to find out more about the variety of stands available.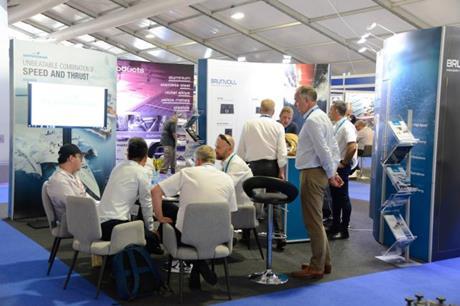 Booking Process
If you are interested in booking a stand at Seawork, start by calling the Commercial Marine Team on +44 1329 825335 or email sales@seawork.com for an accurate quote. Members of some Associations may qualify for preferential rates, so it may be cheaper than you think to exhibit at the largest commercial marine exhibition in Europe.
After booking and signing the application form, you will need to pay a deposit to secure your stand location. The balance will then be divided into two payments over the next year, making it easier to pay. We will send you an email with a link to an online exhibitor manual, providing you access to all and any order forms to make the most of your appearance at Seawork. Your account manager will be available any time to help you maximise your presence at the show and answer any queries you may have.
Wireless Broadband
WiFi will be available throughout Seawork. Exhibitors will receive a basic connection for free when booking their stand. This will allow web browsing, answering emails and low level internet usage. We do have hard wires and/or larger band width available at a cost. You can order this using your online manual which will be sent out in February 2022.
Exhibitor Car Park Passes
All exhibitors will receive 1 x free car parking permit for use in the Seawork exhibitor car park (venue will be confirmed to exhibitors nearer the time).
Exhibitor Coaches
There will be a free shuttle bus running between Seawork and the exhibitor car park from 0830 each morning until 1800 and we will run an extra one at 2000 on the Tuesday and Wednesday of the exhibition to accommodate attendees at our functions. 
We also run a shuttle pick up from local hotels to and from Seawork - please check the coach schedule in your online manual.
Please speak to the Commercial Marine Team on +44 1329 825335 or email sales@seawork.com to discuss this in more detail.